Job market insights provides a 360º view of labour market

Business insight
Market trends and customer share analysis

Business development
Competitors detection · Market acquisition

Reporting
Proprietary API · Automated reporting
Choose a country below to get a glimpse of the full potential.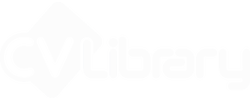 Job market insights is the number one big data tool for the recruitment industry
Corporate strategy
Use Big Data to compare your site to the market and gain valuable market share insights as well as your positioning amongst your competitors for each job sector and location. Identify your strongest sectors, where you hold the most market share, and analyse emerging markets. Discover your ranked position for each location compared to the competition.
Business development strategy
Track key client behaviour. Detect upsell opportunities and see market share compared to your competitors for all your major accounts. Target customers in specific locations and sectors that are working with your competitors and are not on your site. Increase revenue potential, gain new customers and grow your market share.